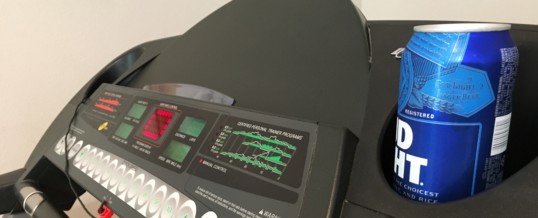 I understand that people have to make a living, but sometimes, the markup on repair services borders on ridiculous.
Case in point: I was recently walking on the treadmill, when it suddenly just stopped.
Now, I know that this is shocking, but try to get past the part about me being on a treadmill and focus on the rest of the story.
We bought a state-of-the-art treadmill from Sears back in 2002. The guy sold me this newfangled piece of exercise equipment that ...
Continue Reading →