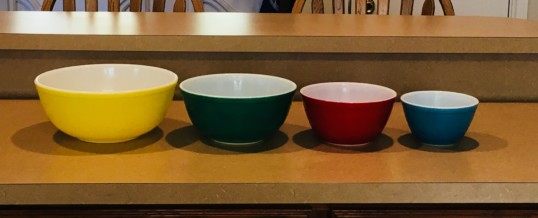 We were watching one of my wife's favorite cooking shows when she noticed a set of colored bowls the woman on the television was using.
"My mother used to have a set of bowls just like that!" she said. "I always loved those bowls. I wonder whatever happened to them? I wonder if she still has them? I'd love to have a set of those. They bring back so may memories!"
Before she had finished the last two sentences, I was already ...
Continue Reading →