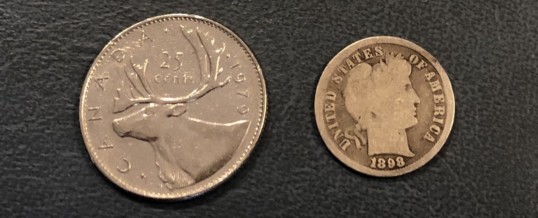 The first coins minted by the U.S. Government were struck in 1783. The use of coins as a means of payment dates to the 5th or 6th Century BCE.
For over 50 years beginning in the 1960s, coins were a means of connecting with my dad.
"Always check your change. Look for wheat pennies, Indian head pennies, buffalo nickels, and any dimes dated 1964 or before," my dad would frequently remind me.
Wheat pennies are called that because of the sheaf that appears ...
Continue Reading →