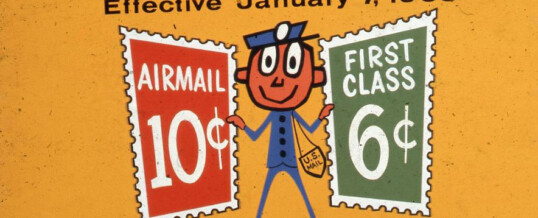 (photo credit: Smithsonian Institution www.postalmuseum.si.edu)
I'm old enough to remember needing to dial only four numbers to call someone. And when Zip Codes weren't necessary.
Today, everyone requires numbers for everything we do.
Everything.
I'm actually old enough to remember not having a phone at all. I think I was in third grade when dad finally agreed to get one. Once it was installed, it seemed to be something we couldn't live without.
But before it was put in, we seemed to do just fine. ...
Continue Reading →