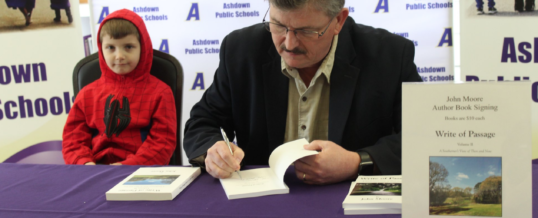 Photo credit: Ronda Fleming Pounds
Columnist John Moore went home 40 years after high school graduation to do a book signing. He was worried no one would attend. He was wrong. Even Spiderman showed up.
Of all the buildings on my high school campus, there was only one in which I'd never entered. That was home economics.
In the 1970s, guys didn't take home ec. We took football, track, and other manly electives. Home economics was for girls.
But on this day, nearly 40 ...
Continue Reading →