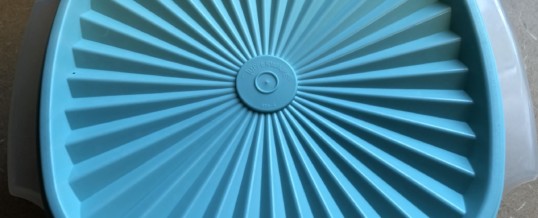 When I mashed down on the lid, it didn't snap, it cracked.
So I tried again. This time, no sound.
"How do you break a Tupperware lid?" I thought.
But I had. I didn't mash any harder to seal it than I had for the last 50-something years, but this time, the lid gave up the ghost.
Now what? I had to find something else in which to place the rest of this pot roast, and its not like I could call the Tupperware ...
Continue Reading →