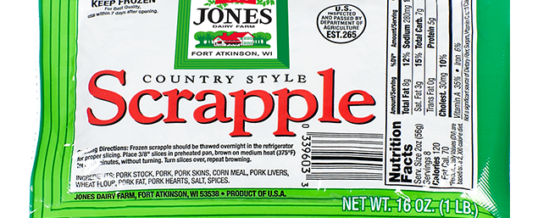 Years ago during lunch, a friend who had moved to Texas from another part of the country, which will remain nameless (Maryland), began talking about something called "Scrapple."
I had just sawed through and devoured another bite of my chicken fried steak with gravy when I told him that Scrapple was one of my favorite games.
"No, not Scrabble," he said. "It's Scrapple. Scrapple is a food," he added.
I took a bite of my mashed potatoes and gravy and raised an eyebrow.
"If ...
Continue Reading →