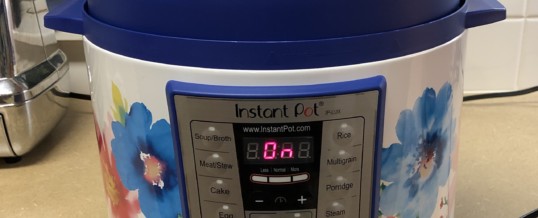 I'm fairly certain that I'm the only guy on my street who got an Instant Pot for Christmas.
At least the only guy who got a Pioneer Woman Instant Pot. With flowers painted on it. Really flowery flowers.
Now, before you assume that when Santa dropped it off, he also picked up my Man Card, let me explain.
I am a sucker for kitchen gadgets. And, the Pioneer Woman ran a small bit about my momma's cast iron skillet in her magazine last ...
Continue Reading →