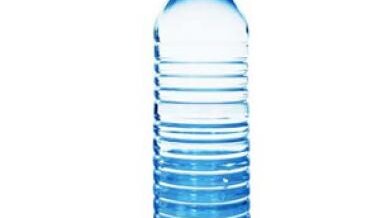 When bottled water first hit the market, I thought it would never sell. After all, only an idiot would pay for something you could get out of the tap.
Well, I was wrong.
According to the International Bottled Water Association, bottled water sales in 2012 totaled $11.8 billion. That was just in 2012. Bottled water has been on the market since the 1980s.
This made me wonder about other items that made no sense on the drawing board, but have succeeded anyway.
The first that came to mind is the Chia Pet. The Chia Pet is the product of the imagination of a man named Joe Pedott of San Francisco who, in the 1970's, had the vision that Americans by the millions would not only be willing to shell out hard earned cash for a terra cotta bust of Scooby-Doo covered in a plant, but would actually give this to a friend or loved one as a gift. For those who prefer their Chia to be of a political persuasion, there's also a Barack Obama Chia that's available.
The second is the Pet Rock. It was just what its name implied. A rock. It came in a nice, cardboard box, which was labeled with instructions on how to care for your rock. No watering or feeding required.
I received a Pet Rock as a gift one year and discovered that you could not only talk to it and take it for walks, but unlike the Chia Pet, it also doubled as a projectile, which you could hurl with great accuracy at the person who gave it to you.
The third is Ronco's Spray On Hair. "Spray paint the bald away!" the ad claimed. Ron Popeil, the godfather of the infomercial and founder of Ronco, would gleefully appear on TV screens spray painting his own balding scalp and then lift his head, smile and tell us if we called in the next 10 minutes, he'd throw in two extra cans. Ron sold millions of dollars worth of Spray On Hair.
Honorable mentions have to go to the bird houses with no backs that stick to your window so that you can watch the birds nest and give birth to their young, and the guy who spray paints sealant on a screen door in the bottom of a boat and then rows across a lake.
I've often wondered what the window looks like after the birdhouse was removed and whether the Coast Guard had to be called out to retrieve the loud guy in the boat after the commercial ended.
It's hard to argue with success. Maybe I've been wrong about all of these products. Maybe the inventors were sincere and the buyers are happy customers.
But, I'll leave you with this. Read Evian backward.
© 2014 John Moore