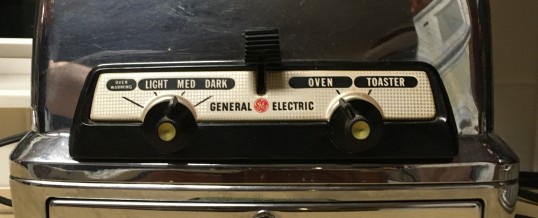 I was an American Picker before it had a name.
I grew up in a family full of pickers. We just didn't call it that. We called it garage sailing.
The TV show American Pickers features a couple of guys from Iowa who travel the country buying old items for resale.
In the 60s and 70s, my family bought old items, but many times we bought them to use.
My dad's father was a blacksmith, as was his dad before him. Part of running a blacksmith shop required frequenting Saturday night auctions for items that could be resold or used as a tool to run the business. I cut my picking teeth on auctions in Broken Bow, Oklahoma.
In the late 1960's, my granddad discovered Canton, Texas. Every month he would drive his GMC truck from Ashdown, Arkansas to Canton and barter with the men who set up stands at First Monday Trade Days.
I was about six or seven years old the first time I laid eyes on Canton. For 10 years, until my grandfather's death, I walked behind him and my dad and watched and listened to them converse and haggle with people.
I was like a sponge. Consequently, I learned the art of picking.
Pickers, especially Southern pickers, don't rush. There's a dance that's done before the deal.
You first make friends with the person selling the item or items that you want. You find common ground and chat for a bit. Once you both decide that you're liking each other pretty well, then you begin to work out a price.
Mike and Frank, the guys on the TV show American Pickers use this same approach. The first time I watched them, I knew that they were the real deal. They're a little younger than I am, but they have an eye for many of the same things that I do. Old toys, functional kitchen items, signage, and things that rarely survived are often what they buy.
The other trait they have that I've always tried to offer is fairness. Offer someone a fair price, even if it's more than what they're asking.
After I married and had children, I continued to pick the cities where I lived. I brought home treasures. Some to keep, some to sell for a profit. The money I made went to more items. And of course I took my children along. They learned the dance of the deal, and they learned fairness.
Being a lifelong picker has provided me an education about how previous generations lived. It has been fascinating.
My family owns and still uses windup clocks, tube radios, butter churns, and other items. I enjoy finding something I've never had, buying it, bringing it home, and learning how it works.
My most valued possessions are items that belonged to my family members that they gathered and passed down to me. My grandfather's anvil, his farrier kit, his hat, and leather apron all likely belonged to someone else before he got them. Now, they're mine. One day, they'll belong to my descendants.
There isn't much else that's more rewarding than searching a flea market, estate sale, garage sale or Craigslist, and finding that needle in a haystack.
Not much else other than passing the picking gene on to the next generation.
©2016 John Moore
To read additional blogs, visit johnmoore.net/blog