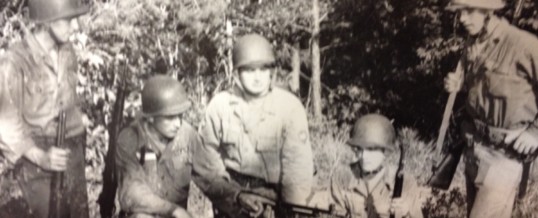 The invitation came from my buddy, George. He and I go back 30 years. That was one of the main reasons I agreed to speak at his Rotary Club's luncheon.
Like most of us, my schedule is overextended. I spend far more time with my coworkers and running a business than I do with my family. So, for that reason, when I get an invitation to speak, I'm often unable to accept. But, when George contacted me, it worked out. For a number of reasons, I would be glad that it did.
Civic organizations like Rotary do an amazing amount of good for the communities they serve. They also provide a sense of teamwork for the members through setting and accomplishing goals. These groups are also a great way for businesspeople to network and grow their own companies.
I've been a member of several civic organizations during my career, so I know first hand how much hard work and dedication goes into their efforts. A few years ago, I decided to let some of the younger folks have a go at community group service, and I retired from board memberships. But, I still offer my help for select projects when time allows.
George's request for me to be the "program" for Rotary brought back my recollections of board service. Those who've served in organizations such as Rotary know that one of the most difficult tasks you can be assigned isn't fundraising or recruiting new members. It's finding new people to do presentations, also known as "the program," at the regular meetings.
When George asked me to be the program, I wasn't really sure what he wanted me to talk about. I suspected that he either he was scraping the bottom of the barrel or that someone who was actually interesting had canceled.
I suggested that I could discuss the process of what it takes to write this weekly column, how I land on topics for it, and the book I published last year that's made up of some of them. He agreed.
As I prepared for what I would discuss and what I would say, I ran across something that changed the path of my presentation. Instead of focusing on the process that it takes to write this column each week, I decided to discuss why I began writing it in the first place.
What changed my focus was a lady who presented the program awhile back at a college campus in the Dallas area. Her presentation was recorded and replayed on the cable channel, C-SPAN, where my wife and I saw it.
That lady was Alexandra Zapruder, the granddaughter of Abraham Zapruder, the man who captured the assassination of President Kennedy on a home movie camera in 1963.
She was speaking about the book she had written about the 26 seconds of history that her grandfather filmed over 50 years ago, and how it had impacted the lives of every member of her family.
But, there was one thing that she said that stuck with me. She said, "Every family has a story, and this is ours."
I began writing this column in an effort to get my father to write down our family's story. When my sister and I were children, my father would talk about what it was like when he was a child. The stories were interesting and I wanted him to put pen to paper so that the stories would live on after he was gone. I figured that if I wrote down some of my childhood memories, it might spur him to write down his.
My father was born during the Great Depression. His family was like most. If you wanted to eat, you grew your own food and raised your own livestock.
Every family member had to do their part.
And as the oldest, each winter, one of my dad's responsibilities was to get up in the morning and get the wood stove going again. When the house got warm, everyone else would get up.
I didn't learn until later in life that after high school, my dad worked as an oilfield roughneck in West Texas, and as a member of The National Guard, he was at Central High School in 1957 during the standoff between Arkansas Governor Orval Faubus and President Eisenhower over desegregation.
These were things I wanted documented. Maybe, if I wrote down my far-less interesting experiences, he'd write down his.
At the Rotary luncheon, I was treated to a nice meal before my talk and placed at the head table with some wonderfully nice people. The conversation made its way around the table and after I met everyone, it was pointed out that one gentleman there was a physician. Not just any physician, but he was one of the physicians who was in the ER at Parkland Hospital when President Kennedy was brought in.
I'm sure I looked surprised. I pointed out that this seemed more than coincidental. I was about to discuss the Zapruders as a tie-in to my talk that day. What were the odds that one of the other witnesses to the same historical event would be sitting at my table?
My turn came and I explained the significance of why I write this column. I talked about Alexandra Zapruder, and how her statement that every family has a story is so true. I discussed my father, the physician at my table, and the importance of writing down your own story.
I also mentioned that my efforts have paid off. My dad has written down some of his stories. He's also committed to trying to write more. My hope is that I'll one day have enough to publish another book. A book of his stories.
If you haven't yet written down your chapter of your family's history, today is a good day to start. Because documenting your experiences isn't something you do for yourself. It's something you do for those who will write the next chapter.
©2018 John Moore
John's book, Write of Passage: A Southerner's View of Then and Now is available on Amazon.
Email John at john@thecountrywriter.com.