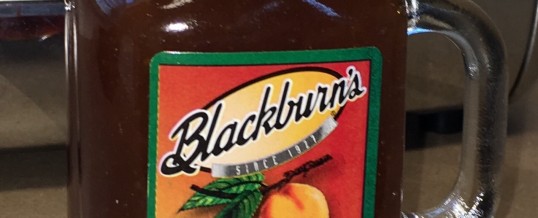 My sister and I would make a beeline for the cereal aisle at the Piggly Wiggly while my mom did the shopping.
Decisions, decisions. Did we want to roll the dice and pick the cereal that promised the possibility of getting the coolest toy, or did we want to go with cereal we liked since, either way, we'd have to eat the whole box?
They were called product premiums, and you don't see them much anymore.
The marketers of American products used to know how to get the allegiance of consumers: buy it. Many products, from cereal, to laundry detergent, to oatmeal, to gasoline, to jelly, to snacks, once came with something free. A gift or prize, if you will.
It was genius. Many of the items were not only decent, today the items can be quite collectible and valuable.
One of the coolest items I remember getting from my mom buying us cereal wasn't in the box, it was on the box. Post and other cereal manufacturers would put an actual record on the back of the box. This made it easy to see which one you wanted.
After you ate the whole box of cereal (mom made that mandatory), you were then allowed to take a pair of scissors and cut the record out. After much finagling, you would get the record as flat as possible and then listen to it on your record player.
I always avoided the Bobby Sherman records and went with the cereal that included an Archie's record. I liked to try and keep it real back then.
I always assumed that records on cereal boxes was something new to my time, but that wasn't the case. I've seen an example of a Mickey Mouse Club 78 RPM record from a box of Wheaties from 1956.
Oxydol used to offer premiums too. There might be anything from a glass to a dish to a towel in their boxes of laundry detergent. I'm sure they could never do that today. Breakable items in products would never pass the government's nosy intrusions into whether we want to take our own risks. Too bad.
Breeze was another laundry soap I remember that had towels or wash rags (or possibly both) inside the box.
I remember my grandmother buying a specific brand of oatmeal because it included a cup in each box. I'm not sure whether the cup was made of glass or plastic, I just recall that when you opened her cupboard to get something to get a drink with, their were lots of them in there.
That's a lot of oatmeal.
Before the oil embargo and long gas lines of the early 1970s, Texaco, Shell, Esso (the precursor to Exxon), Sinclair, Gulf, Union 76, and others offered premiums for fill ups.
Texaco had "Fire Chief" gasoline, so they would offer a fire chief hat. What better way to get the children in the family to scream from the back seat where dad or mom should fill up the Buick than by offering a free fire chief hat?
Shell had a game with presidential coins where, if you got the right coins, you would win prizes. If I remember correctly, the prizes were cash. But, I don't remember anyone we knew ever getting a Martin Van Buren and hitting it big.
Esso had a fuzzy tiger tail that you could hang from your gas cap to show that you had a "Tiger in your tank," which was their ad slogan.
Sinclair gas stations, in addition to having a huge green dinosaur on the property that could be seen from great distances, also gave away green toy dinosaurs with a fill up.
Gulf stations would give away small plastic horseshoes. They represented the extra horsepower that their gas supposedly provided your car's engine, but the horseshoes were also functional. They could actually be used to play the game.
But, probably the credit for smartest gas station giveaway went to Union 76. Back when everyone's car had a radio antenna, they would give you an orange ball that had a big "76" on it to go on top of it. It was a brilliant advertising strategy. Antenna toppers and many car antennas are now gone for the most part.
One of the few premiums that's still around today, and my wife and I still buy them, is jelly that comes in a jar with a handle. Blackburn's puts everything from jelly to jam to preserves in reusable, glass jars that have a handle. When you open our cupboard, it's full of of them.
Cracker Jack (not Cracker Jacks, as we all tend to say it) used to always come with a "Toy surprise inside." It made you remember their jingle. "Candy-coated popcorn, peanuts and a prize. That's what you get in Cracker Jack!"
But from what I can tell, at some point, they stopped putting a prize in each box of Cracker Jack and the toys were replaced with pieces of paper with jokes on them or directions to a website. How lame is that?
I miss the days of advertising premiums. Blackburn's is one of the few companies that still offers one and obviously still sees the effectiveness of them.
Consequently, we eat a lot of jelly.
©2017 John Moore
To read additional blogs, visit johnmoore.net/blog