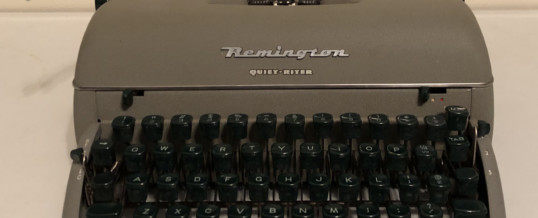 In 2013, TV Guide ranked it number 34 on the list of the top 60 TV shows of all time.
Not bad for a program that was originally placed opposite The Flip Wilson Show and The Mod Squad on Thursday nights – two highly rated shows of the early 70s.
That's how much faith the executives at CBS had in The Waltons, a show about a large, poor family trying to get by during the depths of the Great Depression.
I was 10 when the show debuted. And I loved Flip Wilson. My mom did not.
So when my mother discovered the folks who lived on Walton's Mountain, that was the end of watching Flip dress up as Geraldine and scream, "The devil made me do it!"
There were no VCRs then. But there were remote controls.
I was the remote control.
"Johnny, get up and turn it to Channel 12 so we can watch The Waltons."
Where we lived just north of Texarkana, we picked up three channels – all based out of Shreveport. Channel 12 was CBS, and CBS aired The Waltons.
Every week I would hope that my mom would forget about this show, but she never did.
But a funny thing happened. I began to like the show. I liked how the family worked together to make ends meet and to help each other succeed.
I enjoyed watching John-Boy try to become a successful writer by documenting his family's struggles and successes and then submitting his work to Collier's, and other magazines of the day.
I began to connect the stories my grandparents and great grandparents had shared with me about my own family's similar efforts during the depression and World War II.
I looked forward to Thursday night. So did others. Flip Wilson and The Mod Squad quietly left the TV lineup. But The Waltons not only stayed, it thrived.
The kids at school began calling me John-Boy. At first, it drove me nuts. Then I just came to expect it.
Forty years ago, there was a hunger for a simpler time. People were happy to have a place to go to get away from hearing about war, riots, political discord, and violence – even if it was only for one hour on a Thursday night.
Today, not much has changed. I have a difficult time watching the news anymore. I'd rather my mind be back in a place when things were simpler, safer, and people I loved were still with me.
At the time, I would have had no way of knowing that I would become more like John-Boy Walton than just being called by his name.
I began writing this column about what it was like growing up in the 60s and 70s some five years ago. I did it for a number of reasons, but part of it was I wanted to make sure that those who shaped my life and guided me were remembered.
I ran across an episode of The Waltons recently. John-Boy needed a typewriter to submit a story to a magazine. The family and his neighbors came together to make that happen.
Oh, that life were still that simple.
But it can be. Even if it's only once a week. And even if it's only in the memories that we carry with us.
©2020 John Moore
John's book, Write of Passage: A Southerner's View of Then and Now, and his new book, Write of Passage Volume II, are available on Amazon and on John's website at www.TheCountryWriter.com.