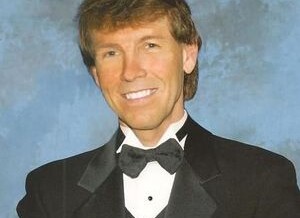 The first time I heard Warren Bradley on the radio, I was impressed.
After working for years in the radio business, I was not easily impressed by most on-air personalities. But, Warren stood out. It was obvious that he was far more talented than most in our market and really, I sensed that he would be better suited working in show business.
Little did I know that he had been trying to get into show business his entire adult life.
I did character voices on my show. Warren did character voices and celebrity impressions on a show he shared with two other people. Our shows aired at the same time, morning drive, so we were competitors. I would sometimes tape my competitors to keep up with what they were doing. All of the other competitors, I skimmed when listening. I listened to Warren.
He and I had never met, but I always thought that if I ever had an opportunity to work with Warren, I would jump at the chance.
One day, that chance came. Warren got fired.
For those who don't know, radio is now mostly syndicated or automated. How the industry operates today bears little resemblance to how it used to be. Up until the late 90s, radio stations staffed live announcers 24/7. Competition to work on stations that were popular was pretty fierce. Consequently, things were pretty cut throat.
If you were good and lucky, you would wind up with a good time slot on a good station. At least that was how it worked until the bean counters began to call the shots instead of local management. Warren was the victim of the bean counters. They didn't view him as a talent, they viewed him as an expense.
"Hi, this is John," I said as I answered the phone in my office.
"John, this is Warren Bradley. How are you?"
"I'm good, Warren, thanks. I heard. I'm sorry," I said.
From there, our conversation led to him asking for a job. Honestly, I was quite surprised. He lived in Longview and I didn't think he'd want to make that drive every day to get to the station by 4:30 a.m. He said it wouldn't be a problem.
I'd worked solo for years and was number one in my time slot. At first, my general manager wasn't keen on monkeying with success, especially if it meant adding a salary to the budget.
I convinced him that Warren would bring his fans with him. I was right.
For the next two years, he and I shared a show. We clicked.
His ability to do impressions was uncanny, and he was smart and funny.
But, more than getting a bump in the ratings, I met and became friends with one of the most unique and interesting people I've ever known.
Warren did stand up comedy. He crashed Hollywood Oscar parties by wearing a tux and convincing people he'd lost his invitation. He had to eat popcorn at 9 o'clock every night. He was the Detroit Tigers' biggest fan.
Warren was different, but in a fascinating way.
He'd been friends with singer Neal McCoy for years. When they were younger, Warren wanted to make it in show business, and Neal was trying to make it in the music business. When Neal became a star, he kept encouraging Warren.
When I hired Warren, his only stipulation was that he had to be off the week of the Oscars and be able to take off a few times during baseball season to travel to Detroit to see his beloved Tigers. I agreed, but asked what the deal was with the Oscars.
That's when he showed me the book.
Warren carried a large scrapbook full of photographs with him everywhere he went. Warren was in every photo, but with him were celebrities. Johnny Carson, Jimmy Stewart, and Rich Little were just the tip of the iceberg.
Remember me mentioning him crashing Oscar parties? Warren owned a tuxedo. He would fly to California the week of the Oscars, don his tux, and talk his way into the parties that were thrown after the Oscar ceremony. You would think that someone would have eventually caught on to him, but they never did.
Amazing.
Warren could endear himself to anyone. If he wanted to meet someone famous, he did. He was such a fan of the Detroit Tigers that he not only met Ernie Harwell, who for 42 seasons was the voice of the Tigers, he became friends with Ernie and his wife. Warren would go to their house for dinner when he was in town.
After I left the radio business, Warren hung on as long as he could until, once again, the bean counters and automation got him.
He and I remained friends and chatted often. His mother's fried chicken was a reason to go visit him at her house in Longview.
Warren continued trying to get his foot in the door in Hollywood, but it wasn't meant to be. Cancer took him from us a few years ago.
He's been on my mind recently. I'm not sure why. I guess I just miss him.
We all enter and exit the highway of life, but few of us leave something of lasting value. Warren did that. He taught me that you can make your life interesting, even amazing.
All you need is a tuxedo and determination.
©2016 John Moore
For more of John's musings, visit johnmoore.net/blog