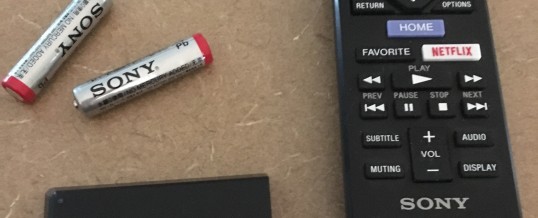 I have become enamored with survival shows on TV.
Honestly, this isn't a recent thing, it started about 10 years ago with a program called Survivorman, starring a man named Les Stroud. The premise is to take Les and drop him off in the most inhospitable place possible, with no food or water, few supplies, and a give him a week to not die.
It's quite like going to the mall with your wife.
Mr. Stroud was the first of his kind to achieve stardom in this genre, and in my opinion he is still the best at demonstrating how to use what is available to stay alive, should you ever find yourself alone and away from civilization or immediate help.
I must not be alone in my fascination with this type of program, considering that there are now at least a dozen or more survival-type shows on cable.
The three that my wife and I enjoy together (she's not a Survivorman fan) are Alaska: The Final Frontier, Life Below Zero, and Mountain Men.
The first is the story of a large family who lives off the land that was left to them by their father and grandfather. The second includes different families and individuals surviving in or just below the Arctic Circle. The latter features just what its name describes.
These are folks who still use outhouses, hunt and forage, battle wild animals, and struggle to make everything work on a daily basis.
I can appreciate what they're going through. On more than one occasion I've gotten halfway into a marathon of watching these shows only to realize that I'm out of beer, or that the batteries in the TV remote have died and we are out of Duracells.
After we view several of these episodes, I'm often inspired to test out some of their survival skills. I have visions of setting off into the wilderness with only a knife, a compass, a sleeping bag, and the will to live. And then I remember that I can't because I'm out of beer and Duracells, and I need to go to the store.
Many of the people on these programs are quite self-sufficient and ingenious. We watched one man build a wooden barn for his horses, and he even made the hinges for the barn door out of forked tree limbs.
Another family, living in the Ozark Mountains in Arkansas, refurbished a barn on an old homestead and built a blacksmith's forge and pipe ventilation system out of bricks, mud, a rusty washtub, and elbow grease.
Regular people are now able to get in on the survival action with a newer TV series called, Alone. We've watched two seasons of this, and this is serious business. A group of men and women agree to be individually dropped off in the middle of nowhere (so far, in the middle of nowhere in Canada), with very few provisions and no food or water.
The goal is to be the last person to not call for the show's producers to come get you. You have no communication with anyone else, you do not know how many people have given up, and you have to film yourself doing everything that takes place during your time there.
If you outlast everyone else, you win a half million dollars.
At first, it seemed like it would be worth trying, but then I remembered that I won't wait 45 minutes to get into a restaurant for discount chicken fried steak night.
Maybe I just need to try and practice some of these survival things in stages. I could start by drinking room temperature beer, getting out of the La-Z-Boy to change the channel without using the remote, or going to back to the mall with my wife.
Or maybe, I should just be honest with myself that I'll never be a mountain man. But, I do think that I could be a Gander Mountain man.
©2016 John Moore
To read additional blogs, visit johnmoore.net/blog