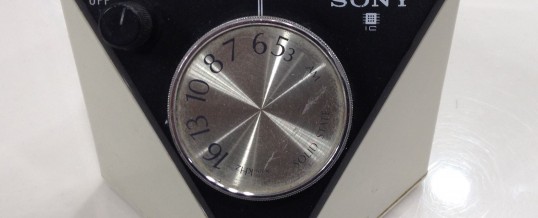 There was almost no breeze. Record temperatures were being shattered in England, and the Southern US was also pretty darn hot.
But three teenage kids in Arkansas decided that it would be a great idea to live in my backyard for most of the summer of 1976.
My cousin Randy was up from Alvin, Texas. I honestly can't remember why he stayed with us for so many weeks, but I do remember that my mom quickly reached the end of her rope in regard to a couple of rowdy boys in the house.
So, Randy and I went out and cranked open the pop up camper. At first, we did it just to have a place to go to give my mom a break, but it became a brilliant idea.
My best friend Clint, who lived across the street and was a couple of years older than Randy and me, popped by. He loved our new "clubhouse," as he called it.
"Clubhouse?" I asked.
Clint pointed out that this was the perfect clubhouse for guys. We didn't have to construct anything, and we had sleeping bunks, a stove, and we could run an extension cord from the back of my parents house into the Coleman camper for lights and whatever else we needed to use that required electricity.
I ventured into the house to get my mother's permission for us to 'get a couple of things' to take out to the camper for us to just hang out for the day. She happily agreed.
That day would last virtually all of America's Bicentennial summer.
You'd think that people would have had enough of silly love songs
I look around me and I see it isn't so
Some people want to fill the world with silly love songs
And what's wrong with that
Paul McCartney and Wings played often on the transistor radio we had imported into the camper.
We brought in a fan, an ice chest of soda pop, bags of chips, and other snack food. We also had several decks of cards.
We spent the day riding our bikes all over town. We would mow the occasional yard to raise the necessary funds for soda pop, chips, or a milkshake from Herb's Creamland, a hometown burger stand.
But after the sun would set, we headed to the camper. It would take a couple of hours for the temp to become bearable. We secured the window flaps open on the outside of the camper walls so that the night air could circulate through. We propelled the hot breeze from side to side with an old oscillating fan we'd borrowed from the house.
After getting some air moving, and some sodas and snacks out on the table, we played canasta. Canasta is a card game that is supposed to be played in teams. But, Clint's mom had showed him a variation that three people could play. We were competitive. It was a blast.
Just let your love flow
Like a mountain stream
And let your love grow
With the smallest of dreams
And let your love show
And you'll know what I mean
It's the season
The Bellamy Brothers came on the radio. We sang along, off key, but with great enthusiasm.
We stayed up until all hours playing cards. We laughed, we told jokes, we talked about the start of the school year, and how it was looming. Clint was already in high school, I would be in my sophomore year, and Randy still had a year of junior high.
All alone at the end of the evening
And the bright lights have faded to blue.
I was thinking 'bout a woman who might have loved me
I never knew
The Eagles were on the precipice of becoming one of the biggest recording acts in American history. They sang as we continued to enjoy our camper clubhouse.
Other than going into the house for showers, changes of clothes, or to eat nutritious meals that were mandated by my mother, Clint, Randy and I lived in that camper virtually all summer.
We just viewed it as a fun way to pass the school break. We had no inkling of the responsibilities that were just around the corner, or that this would be one of the last carefree summers of our lives.
Summer ended. We cleaned out the camper, put away the radio, fan and the cards, and cranked the camper back down. Randy went home to Alvin, and Clint and I went back to school.
It has been said that youth is wasted on the young. I disagree. I believe that teens deserve those carefree years. And I encourage them to use their summers to bond, live life, and as the Eagles advised me 40 years ago, to Take It To The Limit, one more time.
©2016 John Moore
For more of John's musings, visit johnmoore.net/blog