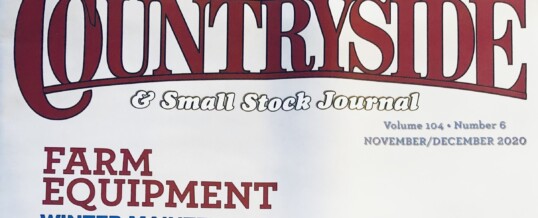 I was in my 50s when I started my writing career. When most people were enjoying their newfound discounts at Denny's and Cracker Barrel and planning for retirement, I was reinventing myself.
And I have my father to thank for this.
I speak at a lot of events in Texas, Arkansas, and other places they'll have me. Civic organizations, corporate events, and other groups are always looking for speakers, and their invitations give me a chance to share the story of how and why I began writing later in life, and why you should too.
It also gives me a chance to sell my books, which satisfies the capitalist in me.
Most people are quite surprised to learn that I was 52 when I started writing. I know a number of people who work their entire lives to make it as a writer, but if I'm honest, I fell into it. And I was very blessed, lucky, and I believe, called, to do it.
My father used to tell my sister and me great stories of growing up during the Depression and the Second World War. When I became an adult, I urged him to document his tales, but he had little interest in doing so.
He was far more interested in telling the stories than in writing them down.
My senior English teacher kept me after class one day to tell me I had a gift for writing. Through the years, my friends told me that I had a gift for putting words together, based on letters, emails, and social media posts; but I didn't pursue it.
When a new thing called a "blog" debuted, several friends encouraged me to start a weekly post. What would I write about, though? Why would anyone want to read it?
I decided that it didn't matter whether anyone read it – except my dad. I would write about the very thing I'd asked my dad to recount – I'd document the stories of my youth. And it would be my way to get him to write down his life story.
So, I wrote about fried baloney sandwiches, my Murray Bike with a sissy bar, unrequited 7th grade love, and my first car.
Each week, I'd send the link to my dad, hoping he'd become inspired. What I didn't know was that the editor of the local paper had somehow discovered my blogs and was also reading them.
One day, a phone call came that included an invitation to become a columnist in the local paper. I accepted, thinking that if I had both a blog on the Internet and a column in a newspaper, that would convince my dad to write his life story.
But it didn't.
Time marched on. One day, I received a letter from a reader of my column asking where she and her husband could buy my books. I had no books, so I decided to write one. Then another.
Still, my dad didn't put pen to paper and tell his story. I just knew that if he saw his son write a blog, hundreds of columns, two books, and go on the speaking circuit to discuss growing up in the 60s and 70s, he would write his own life story.
And then one June morning around 3 a.m., I received a long email. My father had written the story of his life. It wasn't all there, but most of it was. He ended the email by saying that he was doing what I had asked, but that writing was hard work. He would write and send more later.
Later never came. He passed away just two weeks after the email.
But he sent me enough to fill in a lot of the blanks. And now, my children, my children's children, and descendants whom neither my father nor I will ever meet, will be able to know who my dad was – because he wrote it in his own words.
Since my father's death, my column has expanded to newspapers in three states, and I am now a contributor to national magazines, including The Pioneer Woman Magazine and Countryside & Small Stock Journal. The October 14, 2020 edition of Countryside features an article I wrote on blacksmithing.
All thanks to a teacher and friends who believed in my ability to write, and a dad who resisted my requests to tell his own story.
I now travel to speak to audiences about the importance of your family's history, and accepting a challenge. And how sometimes, a challenge is actually God calling you to do something.
Even when you're an old man of 52.
©2020 John Moore
John's books, Write of Passage: A Southerner's View of Then and Now Vol. 1 and Vol. 2, are available on Amazon and on John's website at TheCountryWriter.com. His weekly John G. Moore Podcast appears on Spotify and iTunes.