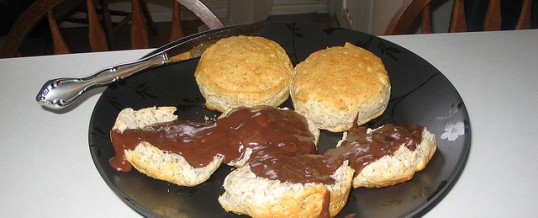 You haven't lived until you've had Chocolate Gravy.
Whenever some chef comes on television and demonstrates a 40-step process for the "perfect meal", I wonder how we got so far away from biscuits and gravy. Specifically, biscuits and Chocolate Gravy.
Being a Southern Boy, I was lucky enough to be reared on the staples of poor folk food. Of course, I had no idea that what we were eating was poor folk food, I just knew that it tasted like a million dollars ...
Continue Reading →