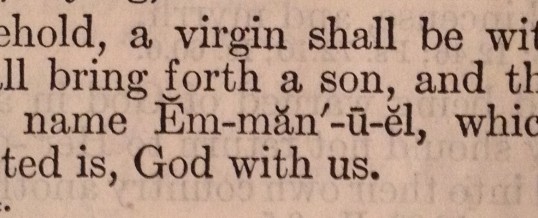 Christmas is what you make it.
Some people look forward to Christmas. Others just try and find ways to get through it.
When you're a kid, you think about yourself. Christmas is about you and Santa. When you grow up, reality sets in.
If you're a young parent, you want your kids to have the best Christmas ever. If you're a grandparent, you simply want to see your children and grandchildren. If only for a short time during the holidays.
What I remember most about Christmas Eve as a child is my grandmother coming to pick up my sister and me to go see the lights. We'd also look for Santa and his sleigh.
Each year, as we drove around in my grandfather's 1968 Ford Country Squire Wagon, I would swear that I could see Rudolph's glowing red nose leading the way across the sky toward our house.
But, every year when we arrived home from viewing the lights, Santa and Rudolph had always come and gone, leaving a pile of treasure from our wish list under the tree, but no trace of the jolly old fat man and his lead reindeer.
What adults seem to lose as we get older, is the magic of Christmas. The magic that we all saw so clearly as children.
Christmas can be hard if you've suffered a setback around the holidays. Whether it be the loss of a loved one, a divorce, illness, or a separation of some kind, the holidays can be tough.
But Christmas should be a time of healing. A time of reconciliation, if you will. It is a do over. And one of which we should take advantage.
We can choose to close our eyes until Christmas is over, or we can open them wide and enjoy all that we see.
I know how hard it can be. I also know plenty of other folks who have or have had a tough time of it.
The challenge for each of us is whether or not we embrace the meaning of Christmas and shine the light of it in our actions.
My hope is that regardless of our Christmas past, we place our faith in our Christmas present and future.
Because, those who believe in the true meaning of Christmas know that there are plenty of folks who need that extra bit of consideration and comfort this time of year. They need to hear it.
It's not difficult, really. Christmas is love. God is love. He gave his Son.
Merry Christmas, everyone.
©2015 John Moore
For more of John's musings, visit johnmoore.net/blog