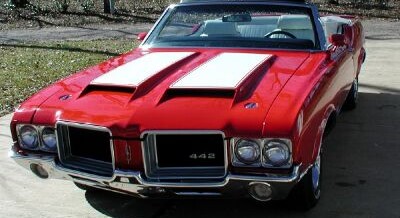 How many cars have you owned?
By my count, I've owned or co-owned 23 automobiles. That's in 38 years of driving, so that's a different vehicle about every year and a half.
Yes, I'm a car nut.
However, I didn't change vehicles every year and a half. Some I owned for as long as 10 years. I've also owned as many as five at a time.
The 23 doesn't count the vehicles I drove before I had a car that was actually mine. I learned to drive and had my first date in my mom's 1971 Buick Electra 225 Limited. This car was as long as a Greyhound bus and required an airport tarmac to make a u-turn.
Imagine passing the parallel parking part of your driving test in that boat.
My first car was one of my favorites. It was a white, 1966 Ford Mustang with red interior. There wasn't anything amazing about it. It had a 6-cylinder instead of a V-8 and it was a 3-speed. What made it special was that it was my father's car, and he gave it to me.
Unfortunately, my lack of experience at the wheel caused an early demise for my '66.
American-made cars of the '60s and early '70s were unique. Unlike today, each brand within a car company had its own body designs, engines and transmissions. Buicks, Cadillacs, Chevrolets, Pontiacs and Oldsmobiles were all designed and built by General Motors to be different. Ditto for Ford and their Mercury and Lincoln lines. As I acquired many of the different makes of cars over the years, I learned to love their nuances.
My all-time favorite car was a gold, 1972 Oldsmobile Cutlass Supreme. What made it unique was the contours of the body, the amount of chrome on the front and rear bumper, and the bucket seats with the console shifter. I loved that car and I wish I still had it.
Other vehicles that have graced my garage include a '71 Olds 442 convertible, a '72 Chevy truck, an '80 Corvette, and a second '66 Mustang, which I restored. Later models included the typical family vehicles, such as 4-door sedans, minivans and station wagons.
I've heard it said that what a man drives says a lot about him. Today, I drive a Prius. Half the people who see me in it think I'm a tree hugger and the rest think I'm a wimp. The truth is I'm a cheapskate who likes the bonus of having a light footprint on the environment.
But, if I ever find my old '72 Olds Cutlass Supreme, rest assured I'm getting it back, and I'm parking the Prius.
©2014 John Moore