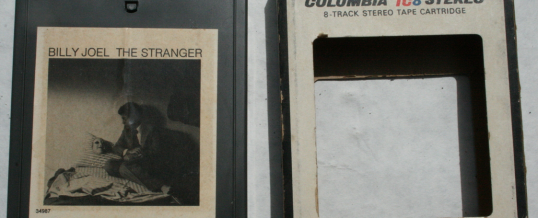 We got into my friend's car and Billy Joel came on the satellite radio.
I began to sing along. It was an album cut. Not one that had been played much on the radio almost 40 years ago.
I knew all of the words. My friend pointed that out.
For Christmas in 1977, I wanted Billy Joel's new album, "The Stranger". Specifically, I wanted it on 8-track. I'd been driving for about a year, and no self-respecting teen left home without his or ...
Continue Reading →