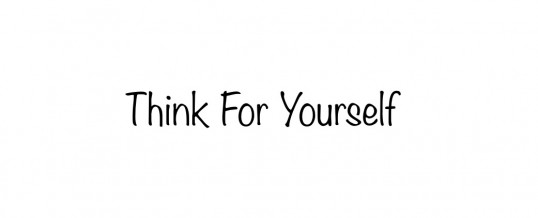 "The choice for mankind lies between freedom and happiness and for the great bulk of mankind, happiness is better." ― George Orwell, 1984
We trust way too much of what we see, hear, and read. We do it because it's convenient, and we do it because it's comfortable.
As a child, I was frequently admonished by my parents, teachers and other adults to "think for myself." If I was repeating something that I had heard another kid pass off as gospel, I ...
Continue Reading →