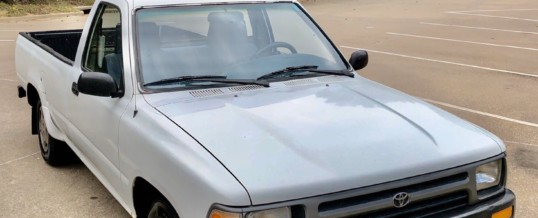 He almost didn't get it. It took him three years to wear the man down, but my dad finally talked him into selling the truck.
It wasn't a common pickup. It was long and boxy. That likely made it even more desirable to my dad.
The truck was a small Toyota long bed with a four-cylinder engine and an automatic transmission. Many of those models had a stick shift and a six-cylinder.
Think Marty McFly's tricked out truck in "Back To The Future."
The ...
Continue Reading →