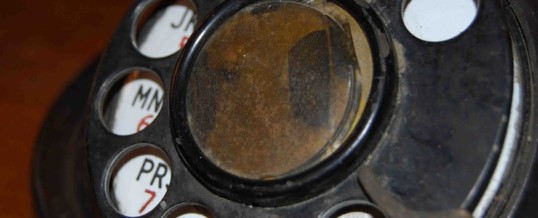 My mom turned off her landline.
For 50 years, my parents had the same number.
898-2446.
Now, it's gone.
"Mom, did you get rid of the landline?" I asked.
"Yes, they wanted an extra $38 a month to keep it. I don't need it since I have a cell phone," she answered.
It was a business decision. A simple, not much thought, easy to make, logical business decision.
For me, it was a feeling of loss.
I would never again call the number that thousands of times I ...
Continue Reading →