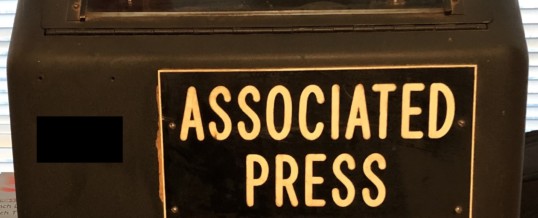 I still have a hard time calling the Internet, "The Internet." Frequently, I will call it, "The Wire."
I still catch myself saying, "I saw a story about that on the wire."
The "Wire" refers to a literal wire. The wire was a phone line.
For many of my 25 years in broadcasting, the wire was how stories reached the radio station and, in turn, the masses.
For a subscription fee, the Associated Press (AP), United Press International, and other news services transmitted breaking ...
Continue Reading →