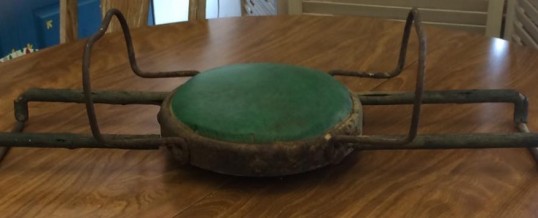 I saw something this week that I hadn't seen in almost 50 years. At first, I stared, puzzled, at the photo my aunt had posted online from her antique shop. I recognized the item, but just couldn't place it. Then it clicked.
It was a barber chair booster seat.
The long, heavy metal base supports a frame that, in turn, supports a small round seat, which, in turn, once supported the bottoms of boys while they got their hair cut.
I used one ...
Continue Reading →