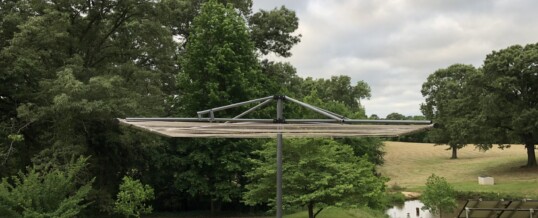 We now take them for granted. But not so long ago, a washer and dryer were a luxury.
Actually, a washer was a luxury. A dryer was for rich people.
The small, red brick house we lived in on Beech Street when I was young had a clothesline. Most post-World War II homes had a clothesline. It was located behind our laundry room, which was in the back of our freestanding garage.
The family who owned the property before we had it had lined the wooden walls with newspaper as a means of insulation. The newspaper wasn't very effective. That room was hot in the summer and cold in the winter.
If Chip and Joanna Gaines were to restore my parents' first home, the first thing they'd do is rip that newspaper down.
Yep. The walls were shiplap.
But, I digress.
During inclement weather (which in Southwest Arkansas is often) my mom would load my sister, me, and the laundry into our white, 60 model Buick and take us to the Laundromat just off the main highway.
It was a metal building with walls full of washers and dryers. Large ones.
A trip to the Laundromat was an adventure. The place not only had machines that made short work of doing the laundry for 25¢ a load, it also had vending machines.
You have to understand. In the mid-60s, this guy didn't get out much. We had one car and my mom only got it every other week when my dad was riding with someone else in their carpool.
So, any machine that dispensed something was impressive. You didn't need a person behind a counter. The same method that operated the washers and dryers would also give you a cold Coke and a bag of peanuts – coins in a slot.
And that was our reward for being good little kids. My sister and I each would get a Coke and a bag of peanuts if we behaved while our mom washed, dried, and folded clothes.
When I say a 'Coke,' that could also mean a Dr. Pepper, Mountain Dew, or any other soda pop. In the South, all soft drinks are a Coke.
We'd sit in a row of chairs with the other kids, our legs swinging back to front, and take a big gulp from our Coke. Enough so that we could pour peanuts in the bottle.
The fizzing in the Coke often caused it to overflow. But we were professionals. We always caught it before it fizzed onto our laps or the floor.
We loved going to the Laundromat. My mom liked it too, I think. It was much easier than hanging clothes on a clothesline. But she wanted her own dryer. And eventually, she got one.
That ended our trips filled with large washers and dryers, and vending machines that would trade your dimes for a beverage and some Planter's Peanuts.
As families were able to get a dryer to go with their washer, clotheslines fell out of favor. But my wife and I always said that the smell of freshly washed sheets and towels dried outside on the line made one worth having.
So we put one at the corner of our house.
But Texas is no different than Southwest Arkansas. Inclement weather forces you back inside with the dryer.
And that's OK. But each time I stand on the corner of our home and feel the wind whipping through and hear the sounds of God's world, I think back to a simpler time. A time with dimes, Cokes, and peanuts.
Hats off to you, Barbara Mandrell. But my family was also country when country wasn't cool.
©2020 John Moore
John's book, Write of Passage: A Southerner's View of Then and Now, and his new book, Write of Passage Volume II, are available on Amazon and on John's website at www.TheCountryWriter.com.