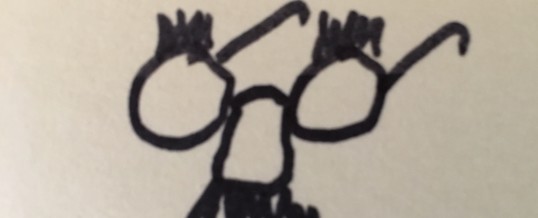 Comedians aren't what they used to be.
This became quite obvious when my wife and I recently sat down to watch a 1969 episode of "The Dick Cavett Show." A local channel is airing the program, which originally was on ABC's late night schedule in the 60s and 70s, but you also can watch it on YouTube.
The guest on this particular broadcast was Groucho Marx.
During his career, which spanned over seven decades and ended just prior to his death in 1977 at age 86, Groucho had no comedic peer. In my opinion, he still doesn't.
His early career was built with a vaudeville and stage act with his real-life brothers, Harpo, Chico, Gummo, and Zeppo. The Marx Brothers made the transition to films, but it was after Gummo and Zeppo left the act that Groucho, Harpo, and Chico found real fame.
Movies such as A Night at the Opera, A Day at the Races, and Duck Soup are classics and show just how funny truly talented people can be.
Later, Groucho gave up the act and went solo. He enjoyed success hosting the quiz show, You Bet Your Life on first, radio, then television.
His later years were spent making the talk show circuit, most often appearing on Cavett's show.
Marx' unbelievable wit was filled with ad libs, sarcasm, and double-entendres, but he rarely went over the line.
Most of today's comedians go straight for the dirtiest or most vulgar thing they can think of. I'm by no means a prude, but when someone has to rely on profanity and off color comments, it doesn't tell me they're funny, it tells me that they're not very smart.
True wit takes a high level of intelligence and mental acuity that few in the entertainment world possess these days. Many of the alleged comedians I see these days are just not funny.
Consider these Groucho quotes:
"Outside of a dog, a book is a man's best friend. Inside of a dog, it's too dark to read."
"The secret of life is honesty and fair dealing. If you can fake that, you've got it made."
"Man does not control his own fate. The women in his life do that for him."
"A child of five would understand this. Send someone to fetch a child of five."
and
"I've had a perfectly wonderful evening, but this wasn't it."
These are just a few of Groucho's brilliant quips.
As we watched Dick Cavett host Groucho on his show (I say host, because no one ever interviewed Groucho, they just got out of his way), it became obvious that we have lost not only true comedic talents, we've also lost skilled and intelligent talk show hosts.
I've always felt that Cavett, even though he won three Emmy Awards, never received the accolades he deserved. Don't get me wrong, Johnny Carson was excellent, but Dick was in a different category. Cavett and his guests, for the most part, were far more cerebral than guests on other similar shows.
Cavett started out as an actor and comedy writer, and prior to getting his own talk show, he worked for Carson. Writing jokes for Carson's monologue and for Carson's predecessor, Jack Parr, served Cavett well when he later went in front of the camera.
Watching Cavett and Groucho interact was like watching two Olympic fencers nailing their marks with every thrust.
Late night TV hosts now do car karaoke. It is painfully obvious how far funny has fallen.
When the program ended, my wife and I agreed that there just isn't the level of talent out there that there was all those years ago. Watching the recording of the 1969 broadcast, which is now almost 50 years old, made me lament what we no longer have.
Groucho passed a few years after this episode aired, but Dick Cavett is still alive. I'm going to find an address for him and send him a thank you letter. I will thank him for his brilliance, which we can all still enjoy, and for bringing back funny.
Even if it was only for an hour.
©2017 John Moore
Email John at john@johnmoore.net