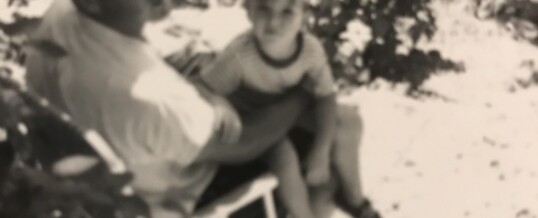 Families didn't used to take the volume of photographs that we do now. The cameras of decades ago made it cost prohibitive to shoot the number of pictures we do today.
Cell phones have made it simple and virtually free to take great photos. Other than the expense of the phone and a connection, we can take as many as we want.
Kodak once ruled the photo business. Almost all of the film, and many of the cameras America used were made by Kodak.
The first digital camera was invented by a Kodak employee in the mid-1970s, but the suits at the company didn't see a future for it.
Growing up, you bought a roll of film (the number of exposures, or pictures, could vary), shot it until it was gone, and then mailed it off for development.
Anyone under the age of 35 likely finds this hard to comprehend, but there was bit of fun involved in photography half a century ago.
First, you never knew if the shots you had taken were good. Just like on a cell phone today, sometimes, you take bad pictures.
Either they're blurry or the wrong thing is in focus, but unlike now, when you can delete a bad picture from your cell phone, bad prints from a 1960s camera arrived in the mail looking – well, bad.
You chose to keep it that way, or toss it.
Most photography in our family was taken at family events or on trips or vacations. There are very few casual photos of my family taken around the house.
During the early days of digital photography, the date was light stamped in the bottom corner of the photo. I've always assumed that the date stamp was a holdover of the days of prints that had the month and year printed in the white border of the photos.
The month and year was when the photos were developed, not taken, so moms often sent film off for development as soon as the roll was completed.
Unlike today, there was a certain amount of anticipation for photos. It took weeks for photos to be developed and mailed back, so we would check the mailbox each day, hoping they would be in there.
When they arrived, the family would gather around the envelope and look at each photo as my mother went through them.
Some photos went into albums, while for some reason, at our house, the rest went into a Pangburn's Christmas Candy box. The only reason I can think of for this is that all of the Christmas candy was long gone by the time the holiday photos arrived back as prints.
Lately, my mother has been going through old photos. And she's been sending some of them to me. Some I remember, but many I don't.
She sent a photo of my Great Uncle Clifford standing next my Great PaPa Pickett. Uncle Clifford is holding a rifle in one hand the reins of a mule in the other. I'm not sure where or why the photo was taken, but judging by their clothes, it appears to have been taken around 100 years ago.
Another of the photos is of my grandmother and her identical twin. One is sitting on a small wagon, the other is standing, and they're both in front of a house smiling as if life is good.
There are lots of photos of children, including my mom and her five siblings, and what appears to be a photo taken outside of the one-room schoolhouse they attended.
A photo of my father also arrived. It's him in his Army uniform. He was in the National Guard in the 50s and 60s.
My favorite of the ones mom sent me is of me sitting on my dad's lap. He's in a lawn chair by a river where we went camping when I was about four. Mom said I jumped in the river, clothes and all.
That sounds like something I would do.
I think photos are taken for granted now. Anyone can take a picture with their cell phone. You don't have to wait for a set of pictures at all. The anticipation is gone, which I believe takes the fun out of it.
But, I guess I should be grateful. All of these were texted to me by my mother. I'm sure after she sent them to me on our phones, the pictures went right back in the Pangburn's box.
©2021 John Moore
To send John a message; buy his books, Write of Passage: A Southerner's View of Then and Now Vol. 1 and Vol. 2, or listen to his Weekly 5-Minute Podcast; visit his website at TheCountryWriter.com.