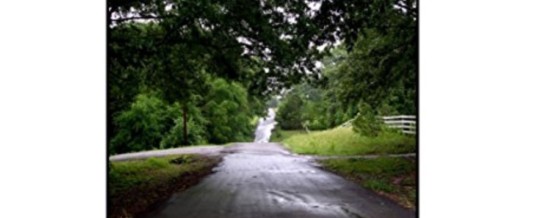 Writing a book takes way more work than I ever imagined.
But now, in addition to skydiving, working on the radio, and marrying a beautiful woman, I can check, "Wrote A Book" off my bucket list.
What makes one decide to publish a book? During the last several months as I spent days, nights and weekends working on taking my first stab at this, I asked myself the same question.
My friend Steve, who writes for a living, recently made the comment that he believes that you either have a book in you or you don't. I always thought that I did, but self-confidence can be an elusive thing when it comes to putting something out there that the whole world can and will judge.
The truth is, there is one group of people and one individual who helped convince me to move forward with writing it. Some of the readers of this weekly column and my 12th grade English teacher, Mrs. Martha Trusley.
When I first began jotting down my thoughts on a weekly basis in 2013, it was in the form of an online blog. The idea sprang from the fact that my father told many stories over the years, but he never wrote any of them down. My thought was that I should transcribe many of my memories so that my descendants would have them.
In 2014, the Tyler Paper invited me to share my weekly pieces as a column. I was honored to do so since my journalism career began in print, when I worked on my high school newspaper and annual. It was like coming home.
I began to receive letters and emails from readers. They would comment about specific columns and how they liked or identified with certain ones.
I also received inquiries from readers who asked where they could buy my books. I was flattered that someone thought that I had written books, but I hadn't. I'd always wanted to write one, but, like my friend Steve said, you either have a book in you or you don't. I wasn't sure that I could, but Mrs. Trusley had been.
In 1979, Mrs. Trusley gave an assignment to my English class. We were to spend the whole class period writing a story. We could write any story we wanted. It could be a true story or fiction, but we had one hour to come up with the idea, write it, and turn it in.
We would be graded on how well we told the story, grammar, and punctuation.
Most of the rest of the class groaned, but I relished the challenge. I scribbled down my story, which had to do with a man lost in the snow, and handed it in.
The next day, when the bell rang at the end of class, Mrs. Trusley asked me to stay. I thought I was in trouble and tried to think of anything I'd done that might be the reason she wanted to talk to me.
She told me that I had a gift for writing and that I should pursue it.
Those words never left me.
After high school, I did pursue and received a degree in journalism. I worked on the college newspaper and as a reporter in the radio business. But, I always wanted to write for fun and not just for work.
However, becoming a published author used to be next to impossible. If you ever hoped to have the public read your work, you had to submit your manuscript to multiple publishers and wait for either a phone call or a rejection letter. Most often, it wasn't a phone call.
The Internet has changed that. Now, anyone can publish a book.
What's fascinating is that books are now printed on demand.
Let me explain.
There are online companies and smaller publishers that will publish your book. Once you have your book cover and the content like you want it, the companies (in my case I used Amazon) make the book available in either a download or a hard copy.
If someone wants to buy a book for their electronic reader, they can download it immediately. If you want a paperback, they print them as they're ordered and mail the book. What's amazing is that they can print and mail a book, or several books, in just a few days.
It used to be that an author would have to purchase cases and cases of their own book to keep them in stock if they wanted to sell them where they lived. Between being turned down by the large publishing companies or the financial outlay for having books on hand, most writers never published a book.
Honestly, I had never seriously entertained the idea of writing a book until about a year ago. Readers of this column encouraged me and I talked with other authors who had published their work. They assured me it was doable.
I set a goal of summer 2017 for publication and went to work. Between editing (which I had lots of help with), layout, and proofing, it was labor intensive. But, it was worth it.
I say all this to say that if you've always wanted to write a book, you can do it. If I can pull it off, anyone can.
My next project is to get my dad to write down his stories. I would like to publish those.
I also need to mail a copy of my new book to Mrs. Trusley with a note thanking her for taking five minutes, 38 years ago, to encourage a 17-year-old kid.
©2017 John Moore
John Moore's new book, "Write of Passage: A Southerner's View of Then and Now", is available on amazon.com.